Exclusive: Sleek Ultra-Quiet Blenders : PowerCrush Digital Blender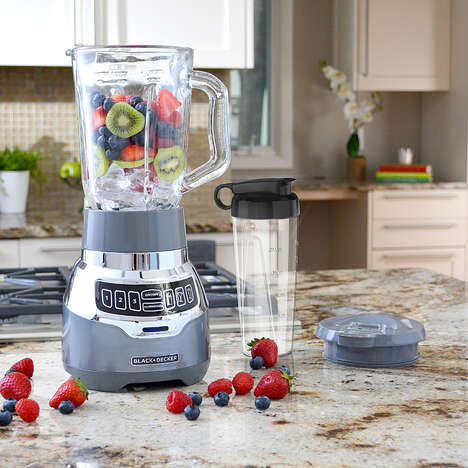 The PowerCrush Digital Blender addresses one of the major problems with traditional blenders: they're way too loud. The new blender from kitchen appliance brand Black + Decker keeps noise to a minimum with its integrated Quiet Technology. Alongside the sound-dampening technology, the PowerCrush Digital Blender offers powerful blending performance with its 700-watt motor and PowerCrush Blade Technology.
The PowerCrush Digital Blender with Quiet Technology comes with a range of blender settings for every kitchen need. The blender offers speeds for chopping, crushing, grinding, liquefying, and pureeing and has three pre-programmed options for smoothies, soups, and more. The PowerCrush Digital Blender is dishwasher-safe and comes with an 18-ounce Tritan plastic jar. The blender can be ordered through Black+Decker's site or purchased at select retailers.
Image Credit: Best Buy