Exclusive: Solar-Powered Indoor Illuminators : Tetrivis Solar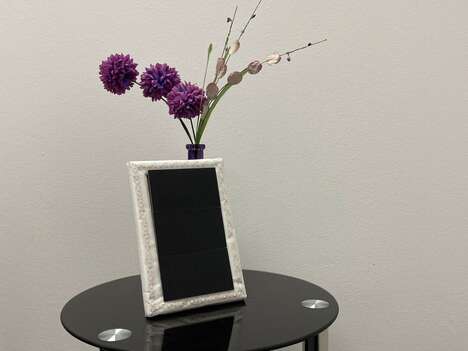 The Tetrivis Solar TRVSLR102 Solar-Frame is a solar-powered illuminator for the home or office that will provide inhabitants with an eco-friendly way to keep their space well-lit. The unit features an A5-sized design that will fit neatly into a space and will provide up to five-hours of illumination per charge of the internal battery pack. The light only needs to be placed in a sunny space for seven-hours to fully power up the unit to have it ready for use once again.
The Tetrivis Solar TRVSLR102 Solar-Frame is paired with a 1.5W polycrystalline solar cell panel, while the battery pack is paired with a 7Wh capacity. A series of 40 LEDs are equipped into the frame of the light that only consume 1.25W during use.