Exclusive: Soothing Digital Support Apps : mental wellbeing app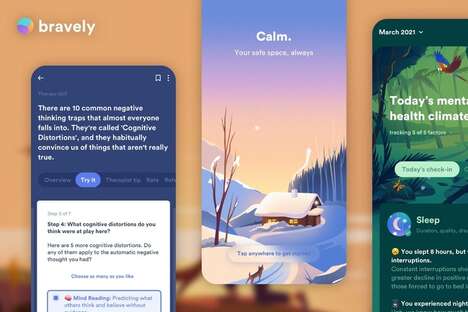 The 'Bravely' mental well-being app is a multifunctional wellness solution for consumers looking to support their everyday health by making use of a series of handy features. The app is broken up into a series of sections to offer support for specific purposes, which includes the Calm feed to offer helpful content as an alternative to doomscrolling and Climate for improving life habits. These tools will work together to offer impressive support on a daily basis and could help to enhance a person's ability to manage their mental health.
The 'Bravely' mental well-being app is built by a team of psychologists along with writers and product experts to help provide users with a range of tools and knowledge they need to lead a healthier overall life.