Exclusive: Studio-Quality Turntables : The Technics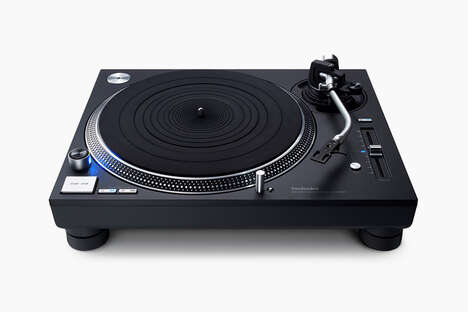 The Technics, a Japanese brand specializing in high-end audio equipment, has unveiled the 'SL-1210GR,' a sleekly designed turntable geared towards audio technicians and vinyl fanatics.
Building upon the company's 'SL-1200G' model, the new turntable comes equipped with all the expected 'Grand Class' features. These include high rigidity, low vibration, and a dual-layer aluminum die-cast platter that is powered by a cordless direct-drive motor. A standout feature, the unit's direct-drive motor comes with extremely precise motor control technology that mitigates cogging, while also boasting 2.2 kg-cm of starting torque for speedy startups.
Other notable elements of the 'SL-1210GR' include gold plated phono terminals, silicon-packed dampers, and a hand-made tonearm with the incredible sensitivity of 5mg or less, Weighing it at 25.35 pounds the unit is, generally speaking, quite lightweight considering its robust features.
Image Credit: The Technics