Exclusive: Stylish Coffee Cup Warmers : Coffee Mug Warmer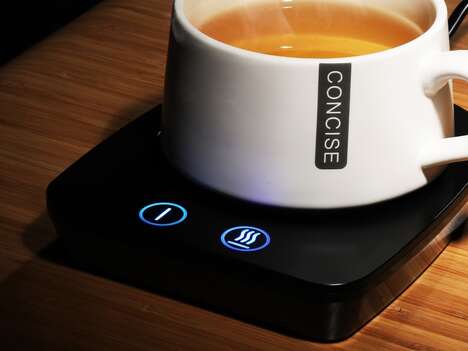 The VOBAGA Coffee Mug Warmer is a stylish accessory for avid coffee or tea drinkers that will help them to keep their favorite hot drinks at the perfect temperature until they're finished. The mug warmer comes in an array of finish options to choose from and offers access to three heat levels to suit preferences for drinks to stay piping hot or just warm. The unit only needs to be turned on to your desired heat level before being used and will automatically turn itself off after four hours of use to prevent it from being accidentally left on.
The VOBAGA Coffee Mug Warmer has a heat warming functionality that will flash to let the user know that it's still hot until it has cooled down.