Exclusive: Subscription-Based Social Media Features : Twitter Blue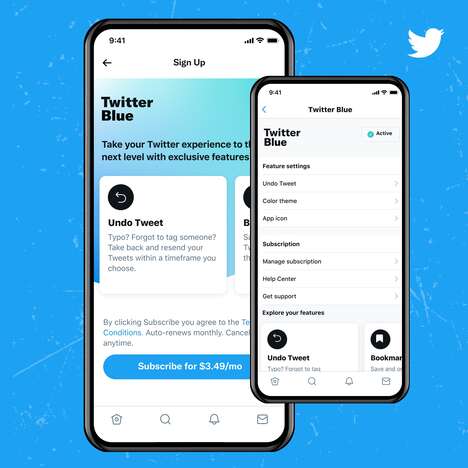 Social media giant Twitter launched Twitter Blue, a subscription-based service that brings numerous convenient features to the platform for a monthly fee. This new service allows users to optimize their social media experience. The Undo Tweet button enables users to preview their tweets for a set amount of time before they are published, ensuring they can catch and correct any mistakes.
Twitter Blue debuts Reader Mode which facilitates a seamless reading experience for longer threads. This feature has potentially positive implications for grassroots and global journalism content creators as their creations become more readable and accessible. Twitter Blue also includes organization tools for saved tweets and background options for the app. Twitter Blue is currently limited to Canada and Australia. Developers announced that more features would be added and implemented to the premium service over time.
Image Credit: Twitter