Exclusive: Supplemental Soundbar Subwoofer : Bose Bass Module 500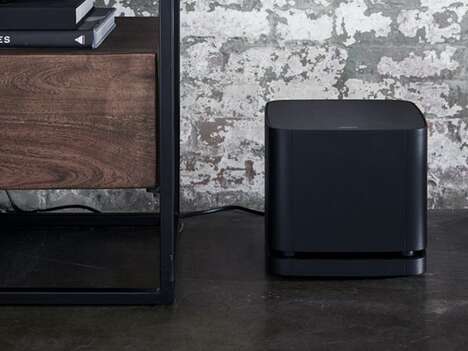 The Bose Bass Module 500 is a supplemental solution for users of the Bose Soundbar 500, the Bose TV Speaker or the Bose Smart Soundbar 300 or 700 to help enhance the experience with rich, deep bass.
The unit works by being wirelessly paired with the speaker and will go to work offering ultra-rich feedback that is perfect for enhancing the experience of the user. The unit maintains a cubic construction that is just 10-inches in each direction to make it a subtle addition to the living space.
The Bose Bass Module 500 provides a far more compact experience when compared to traditional subwoofers, which makes it perfect for use in smaller homes or living rooms to achieve audio excellence.