Exclusive: Swappable External SSD Hubs : ACASIS external SSD hub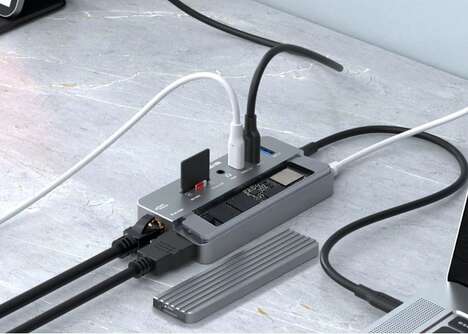 The ACASIS external SSD hub is a 10-in-one peripheral for prosumers looking to maximize their capabilities when it comes to digital storage and power access. The unit is characterized by its SSD compartment that will allow users to swap it out in order to accommodate higher levels of storage or if there is a failure. The unit also functions as a connectivity hub that will expand on a single connection to let users easily maintain a connection to USB-A and USB-C devices as well as audio devices and more.
The ACASIS external SSD hub is ideal for use with laptops and tablets, and features a premium aluminum construction that will fit in well with existing equipment on the modern professional workstation.