Exclusive: Towel-Sterilizing Bathroom Racks : smart towel dryer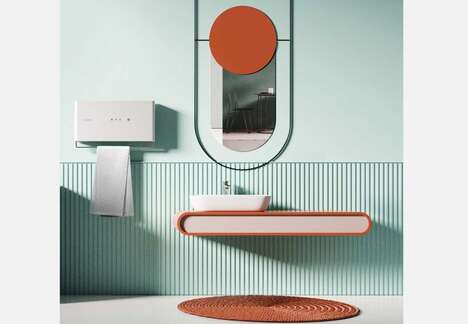 The Haier 'Leader' smart towel dryer is a connected solution for the modern home that would provide users with a way to keep their linens fresh, clean and ready for use. The slim, compact appliance works by being positioned onto a wall and will go to work providing the person with a dedicated spot to hang their towels between uses. The unit makes use of a built-in humidity sensor to detect for a damp towel and will draw it into the main body of the system to dry and sterilize it.
The Haier 'Leader' smart towel dryer incorporates advanced technology into the bathroom and identifies ways in which the user experience can be further enhanced. The unit is the winner of the iF Design Award 2021 within the product category.
Image Credit: Haier