Exclusive: Ultra-Compact Gamer Consoles : keychain game console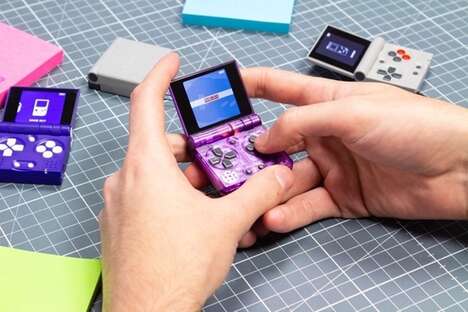 The FunKey S keychain game console is an impossibly compact piece of gaming equipment for avid players on the hunt for discreet ways to partake in their favorite retro titles. The console can be easily stored on a keychain and will open to reveal a 1.54-inch IPS display that will allow gamers to enjoy a range of retro titles. The unit is powered by a 1.2GHz ARM Cortex-A7 system on a chip (SoC) along with 64MB of RAM and has an SD card slot that accommodate cards up to 128GB in size.
The FunKey S keychain game console doesn't come with any games on it, but makes use of the FunKey-OS to let gamers run their choice of emulators for a true attention to customization.