Exclusive: Upfiring Audio Mini Soundbars : LG QP5 Éclair soundbar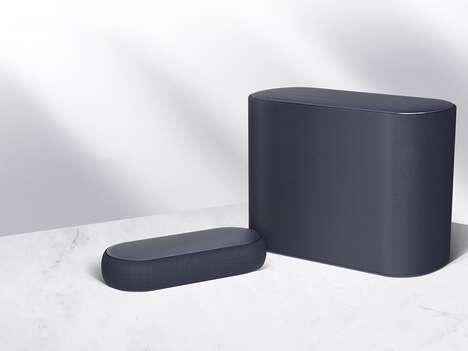 The LG QP5 Éclair soundbar is a compact piece of home entertainment equipment that will provide users with a way to enjoy immersive audio from the comfort of their own living room. The unit is characterized by its truly compact design that is outfitted with a total of five drivers and thus capable of belting out 320W of power. The unit projects audio outwards and from the sides, but also provides upfiring drivers to truly surround the users in their favorite music or the sound from a movie.
The LG QP5 Éclair soundbar comes with a wireless subwoofer that can be strategically placed within the space to immediately provide solid bass feedback for content or music experiences that have previously been difficult to achieve.