Exclusive: Versatile Camera Mount Plates : camera tripod stand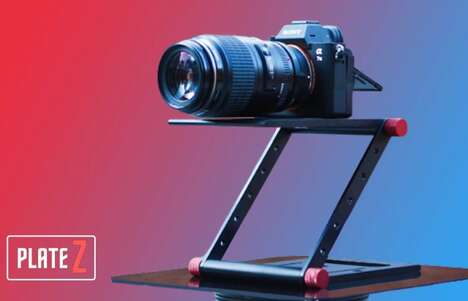 The 'PlateZ' camera tripod stand is a multifunctional photography solution for shutterbugs that will enable them to seamlessly capture a range of different shots with ease. The mount works with straps to be easily mounted onto virtually anything to capture POV shots, overhead angles and more. The unit eliminates the need for a number of different photography accessories, while still accommodating connectivity with several essential devices like external batteries, lighting, a monitor, a microphone and more.
The 'PlateZ' camera tripod stand takes an unexpected approach to DSLR mounting design and can be completely customized to suit a range of scenarios. The strong yet lightweight construction of the unit means it will offer impressive performance both in studios and out in the field.