Exclusive: Video Game-Like Spacesuit Concepts : Exo Suit Concept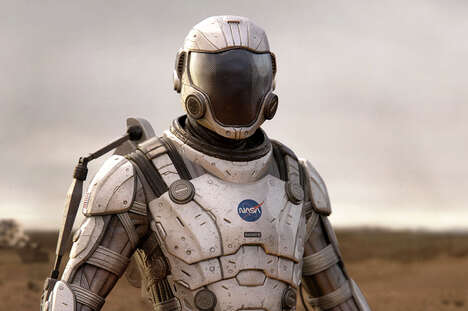 The Exo Suit Concept has been designed by Riyahd Cassiem as a spacesuit concept that imagines how the gear for future astronauts could look to keep them supported on their intergalactic exploration missions. The spacesuit features a somewhat video game-inspired aesthetic that calls to mind such franchises as Halo and boasts a contoured construction that would allow for more fluid movement. As the name suggests, the spacesuit is constructed with an exoskeleton to help support the wearer when partaking in a range of tasks on alien planets.
The Exo Suit Concept identifies how the future of interplanetary exploration could be influenced by science fiction as tasks that were once earmarked for the distant future start to become a reality.
Image Credit: Riyahd Cassiem