Exclusive: Viral Kindness Campaigns : PledgeGood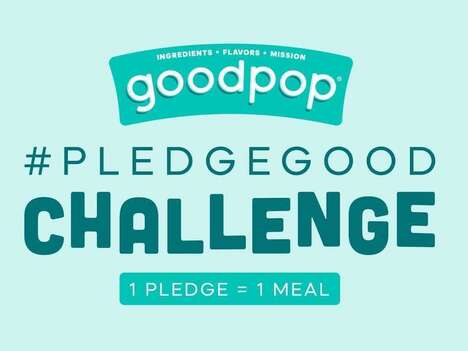 GoodPop's #PledgeGood social media campaign is all about doing good deeds and spreading kindness, and for every pledge made on the brand's website, a meal is donated to Feeding America throughout September. To introduce the fall challenge, the brand partnered with a series of creators on Instagram and TikTok who kicked off the movement to spread more random acts of kindness in the world.
The brand's #PledgeGood campaign is part of a larger goal made from GoodPop's non-profit, Pledge Good Foundation, to reach five million pledges by 2025. With this campaign, the brand is emphasizing that its goodness goes beyond the ingredients it uses, and its frozen treats serve as the means to support a brighter world with more acts of social and environmental good.