Exclusive: Viral Vegan Blueberry Cookies : Justine Eats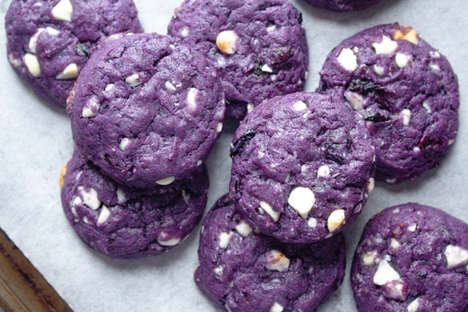 TikTok has become a platform where many health-conscious consumers seek inspiration for meals and baked goods. Notably, Justine Snacks, a "foodie" content creator, recently created a viral recipe that gained notable attention – the Vegan Blueberry Cookies. Justine teamed up with "the actual Blueberry Council" to create the dish and encourages viewers to interact with the brand.
The Vegan Blueberry Cookies are made from frozen blueberries that are thawed until mostly unfrozen. This secret ingredient keeps the cookie moist while being affordable and easy to create for those looking to make the treat at home. From start to finish, the entire process takes about 20 minutes, making them ideal for consumers looking for a quick and easy option.
Image Credit: Justine Eats