Exclusive: Voice-Controlled Smart TVs : Fire TV Omni Series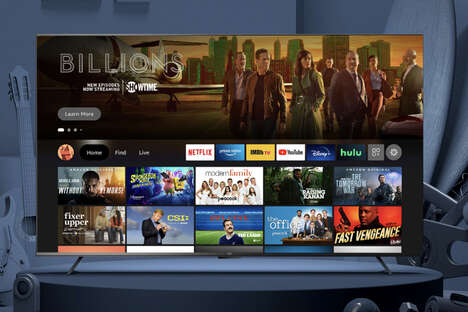 E-commerce giant Amazon has unveiled its first-ever line of Amazon-built and branded smart televisions called the 'Amazon Fire TV Omni Series.' According to the company, building its own TV sets from scratch has allowed them to create a more seamless Fire TV experience, posing a challenge to Roku's increasingly popular platforms of a similar nature.
These 4K Ultra HD sets will feature hands-free voice control, allowing users to ask Alexa to search for specific titles, as well as control playback, brightness, and other TV inputs. A first for any Smart TV, Amazon has also announced that its 'Amazon Fire TV Omni Series' will be equipped with Zoom video calling.
"We've reimagined what a TV can do by building it with two of our most popular experiences at the core," said Daniel Rausch, Vice President of Amazon Entertainment Devices and Service, who believes the new series of Smart TVs will make users experiences far "faster, simpler, and more natural."
Image Credit: Amazon