Exclusive: Wall-Mounted Surge Protectors : ECHOGEAR surge protector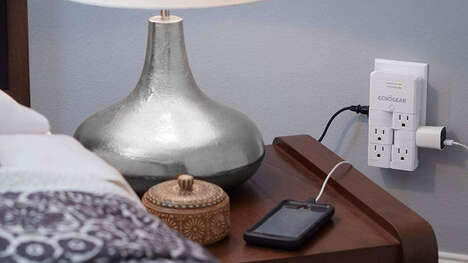 The ECHOGEAR surge protector is a wall-mounted electrical safety solution that will provide users with a distinctly more functional option compared to other varieties. The unit works by being plugged into an existing wall outlet and will go to work offering access to six electrical outlets that each have a 90-degree rotational design. This will allow the outlets to be accessed straight on or from the sides to make it suited for use behind a television set, furniture and more.
The ECHOGEAR surge protector features a 1080 joule rating and X3 MOV fireproof technology, which will work together to ensure it's as safe for daily use as possible, while also keeping connected solutions protected from power surges.