Exclusive: Waste-Reducing Clothing Repair Campaigns : Fixing Fashion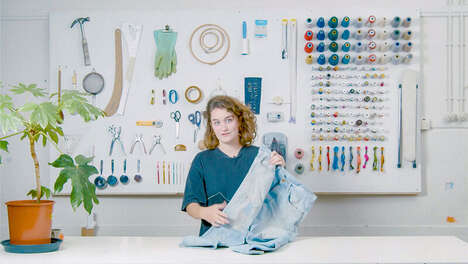 Fixing Fashion is fighting back against the fast fashion industry by empowering consumers to take control of their wardrobe using its online learning platform that helps reduce waste. The platform offers easy-to-follow text and video tutorials to walk consumers through the process of repairing, caring for, and upgrading their clothing. The tutorials cover a range of topics such as naturally removing stains, sewing on buttons, adding patches, and resizing clothing.
To prove its point and provide inspiration, Fixing Fashion has a stunning collection showcasing repaired and upgraded clothing. Fixing Fashion, backed by the sustainability movement One Army, wants to build a supportive community around sustainable practices.
Consumers can use the hashtag #FixingFashion to show off their own clothing repairs and upgrades.
Image Credit: Fixing Fashion