Exclusive: Y2K-Themed Phone Cases : urban sophistication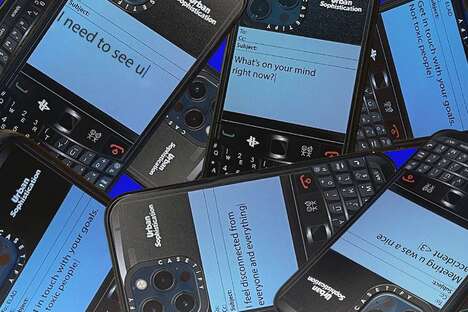 CASETIFY continues to work with strong collaborators and the latest to join is the Israeli label Urban Sophistication. The duo nod to the past for inspiration, creating designs that are reminiscent of the early 2000s. The capsule full of iPhone accessories is designed with trends and notable emblems from the era.
The cases are made to replicate the look of flip phones, the Blackberry messenger apps, the iconic iPod displays, and even MP3 players. Along with the wide range of cases, the duo also launches other accessories of the same theme. This includes AirPod cases, and showcases wireless charging pads. The highly anticipated collection is now live and has a wait list to sign up for before it officially drops on September 28th.
Image Credit: CASETiFY