Exclusive: Zyxel WiFi 6 Mesh series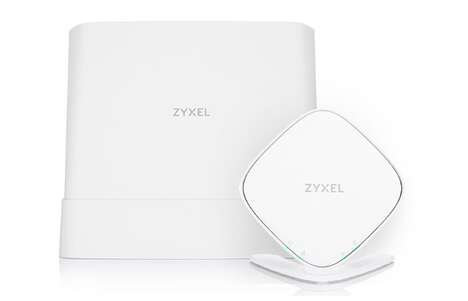 The Zyxel WiFi 6 Mesh series has been unveiled by the brand as a range of devices to help satisfy the increasing number of consumers in need of reliable equipment to stay connected.
The equipment comes in the form of the DX3300, DX3301, EX3300, EX3301 and the WX3100, which are intended to provide users with a range of solutions to meet their specific needs. The equipment is rated to deliver exceptional versatility and coverage within the home as consumers continue to require better ways to keep their living space connected.
Senior product Director For Zyxel Communications in EMEA James Harris explained the new Zyxel WiFi 6 Mesh series further saying, "With the steady growth of IoT applications and connected appliances in households, customer demand for super-fast and reliable WiFi is immense. This WiFi 6 Mesh series is giving service providers the opportunity to provide their customers with superior WiFi service on all their devices – anywhere in their home. With Zyxel MPro Mesh solutions you will meet the unique requirements of each customer, providing a consistently rich and satisfying WiFi performance for every private household."